Contractors Insurance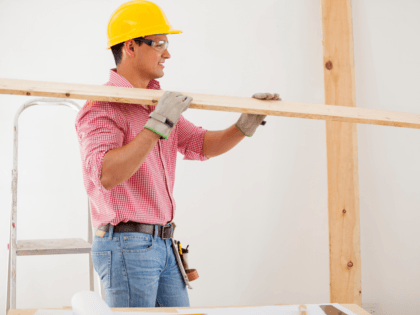 Welcome to Filkins, Colbert & Associates Inc., where we understand the importance of contractors and their insurance. As a leading provider of comprehensive insurance solutions, we recognize that contractors face unique risks and challenges in their line of work. Whether you are an independent contractor, a construction firm, or a specialized trade professional, having the right insurance coverage is crucial to protect your business, your clients, and your employees.
Contractors play a vital role in various industries, including construction, renovation, landscaping, electrical work, plumbing, and many more. They are responsible for executing projects, managing teams, and ensuring the successful completion of their clients' visions. However, the nature of their work exposes them to potential liabilities, accidents, property damage, and financial risks.
At Filkins, Colbert & Associates Inc., we specialize in providing tailored insurance solutions specifically designed for contractors. We work closely with our clients to understand their unique needs and customize insurance packages that address their specific risks and industry requirements. Our goal is to offer comprehensive coverage that safeguards contractors against potential losses, while also providing peace of mind throughout their projects.
The range of insurance options we offer for contractors includes general liability insurance, workers' compensation insurance, professional liability insurance (also known as errors and omissions insurance), commercial property insurance, commercial auto insurance, and surety bonds. These policies are designed to cover a wide array of risks, such as bodily injury, property damage, equipment breakdown, legal disputes, and more.
Our team of experienced insurance professionals possesses in-depth knowledge of the construction and contracting industry. We stay up to date with the latest regulations, industry trends, and emerging risks to provide our clients with the most relevant and effective insurance solutions. With our extensive network of insurance carriers, we can access a wide range of coverage options and competitive pricing to meet the unique needs of contractors.
At Filkins, Colbert & Associates Inc., we are committed to helping contractors navigate the complex world of insurance, so they can focus on what they do best – delivering exceptional services and achieving project success. We understand the importance of responsive customer service and prompt claims handling, ensuring that our clients receive the support they need when it matters most.
When it comes to contractors and their insurance, Filkins, Colbert & Associates Inc. is your trusted partner. Contact us today to learn more about our insurance solutions and how we can protect your contracting business effectively.